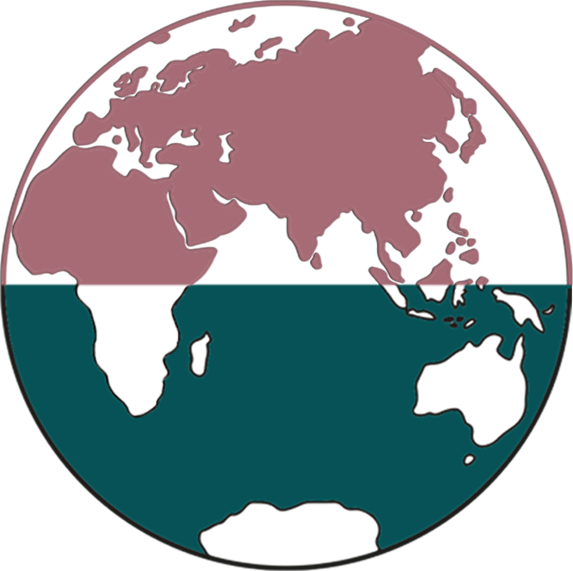 Welcome to Authentic Living's 1st International Mental Health Summit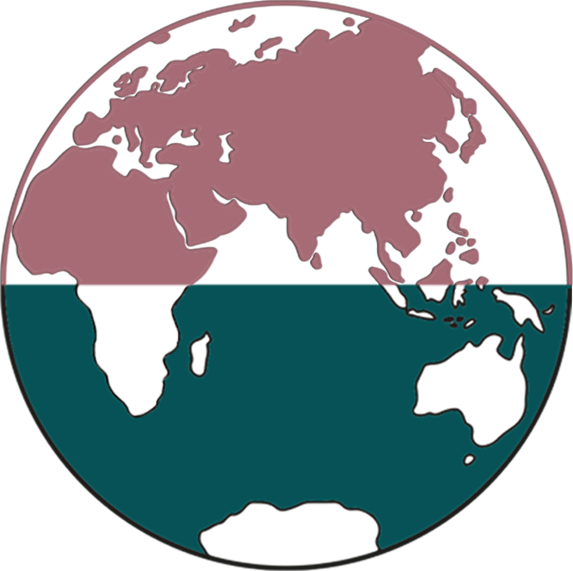 This first of its kind holistic mental health summit will bring together individuals and organisations to share expertise and build a more informed community. The summit includes various talks and sessions that will help the attendees gain deeper knowledge and help professionals diversify their approaches to mental health.
With the focus of bringing together people from different backgrounds to the same platform, we aim to create an experience of learning and healing at this summit!
28th, 29th & 30th April, 2022 | Virtual Summit | 09:00 AM to 06:30 PM IST
'Mental Health in an Unequal World'
The theme for this summit brings to light systematic, structural, and socially inflicted inequalities that are often overlooked in the space of mental health. These structural inequalities shape and affect our experiences and it is important to adopt ways of addressing them to create a healthier, more inclusive society.
Who should attend this summit?
Students and researchers looking to increase their knowledge of and exposure to psychology, mental health and wellbeing
Organisations looking to support the mental health and wellbeing of their employees
Professionals looking for insights into the connection between mental health, productivity and workplace culture
Therapists aiming to gain increased awareness, expertise and advocacy for mental health and its various aspects
Anyone looking to explore and understand topics such as neuroscience, Indian psychology, childhood trauma and adulthood experiences, relationships, sexuality and more
What to expect at the Authentic Living Summit
Join the summit for an educational experience that includes the following:
Expert talks and panel discussion
Daily networking events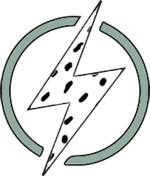 Energisers and activities
Short film screenings
Masterclasses and workshops
Themes to be explored
The Authentlic Living summit will cover various mental health themes such as the following
Brain and Psyche
Childhood Trauma and Adult Behaviours
Workplace Psychology
Psychology of Relationships
Indian Psychology
Equitable Outcomes
Ablistic Vs Disabilitic Perspectives
Bouquet of Modalities
Sexuality and Mental Health
Modern Psychology
Dr C R Chandrashekar
The People's Psychiatrist, Founder of SAMADHANA
Dr C R Chandrashekar is a well-known doctor based in Bengaluru who specialises in Psychiatry. Having worked with several hospitals, he has 44 years of relevant experience. Apart from his association with different hospitals, he graduated with an MBBS from Bangalore Medical College and Research Institute, Bangalore. He also has an MD in psychological Medicine from the National Institute of Mental Health and Neurosciences (NIMHANS).
Asha Pillai
Co-chair CII Indian Women Network, Western Region
Asha Pillai is the Global Group Planner for IT at Shell. Prior to this, she served as the CFO for Hazira group of companies, Shell's gas business in India. She mentors start-ups for Shell's E4 Accelerator Program and i-hub, Gujarat. She is also the Co-chairperson of the Confederation of Indian Industries' Indian Women Network, Western Region. Asha was diagnosed with bipolar disorder in 2016 and she is passionate about initiatives that support mental health.
Authentic Living Summit daily agenda
Time
Topic
Speaker
9 - 9:10 AM
Welcome
Shilpa Manari
9:10- 10:00 AM
Keynote Address
Dr C R Chandrashekar
10 - 10:10 AM
Ground Rules of Engagement
AL Team/EMCEE
10:10 - 11:10 AM
Brain and Psyche - Mental Health in an unequal
world - A lived perspective
Vijay Nallawala
11:10 - 11:20 AM
Grounding Meditation
Ashwini HJ
11:20 - 12:00 PM
Film screening - Third prize announcement
Sudeep PK
12:00 - 12:50 PM
Childhood traumas and adult behaviors-
Systemic Repercussions of an Interrupted
outreach movement, how the mother wound
shapes our adult world
Dr Gaurav Deka
12:50 - 1:30 PM
Lunch
1:30 - 2:20 PM
Roots in Indian Psychology - Understanding the
intersection between the Bhagavad Gita and
psychotherapy: A cure for soul?
Vineet Gairola
2:20 - 2:30 PM
Break to hydrate & breathe
2:30 - 3:20 PM
Psychology of Relationships - Tuning into
our Children and Teens - A Guide for
Parents
Nidhi Dev
3:20 - 3:40 PM
Befriending your Inner Child
Ashwini HJ
3:40 - 4:30 PM
Student panel discussion
Archana Dinesh
4:30 - 5:20 PM
Multifaceted Approach to Mental Health
Ashwini HJ
5:20 - 5:30 PM
Closing
5:30 - 6:10 PM
Networking
EMCEE
Time
Topic
Speaker
9 - 9:10 AM
Welcome
9:10 - 9:30 AM
Activity - Perspective building
Anshul Jhambani
9:30 - 9:40 AM
Centering Meditation
Anshul Jhambani
9:40 - 10:30 AM
Workplace psychology - Exploring career
identity and its impact on mental wellbeing
Dr Archana Yemeshvery
10:30 - 10:40 AM
Refreshment break
10:40 - 11:30 AM
Workplace psychology - Creating
psychological safety in workplaces
Hannah Balogun
11:30 - 12:10 PM
Film screening
Sudeep PK
12:10 - 12:50 PM
Ablistic Vs Disabilitic perspectives -
Dear ableist, Autism is my superpower!
Pranav Bhakshi
12:50 - 1:30 PM
Lunch
1:30 - 2:20 PM
Ablistic Vs Disabilitic perspectives - Conscious
conception- preconception to delivery
Dr Nitika Sobti
2:20 - 2:30 PM
Mindful movement
2:30 - 3:20 PM
Ablistic Vs Disabilitic perspectives -
Exploring mindful parenting
Dr. Meghna - The Therapist Mommy
3:20 - 3:30 PM
Pause
3:30 - 4:10 PM
Activity - Self compassion
Archana Dinesh
4:10 - 4:20 PM
Refreshment break
4:20 - 5:10 PM
Queering Mental Health:
Unique Life Stressors of the queer community
Bhavishya Arun Kalyanpur
5:10 - 5:50 PM
Art Activity
Anshul Jhambani
5:50 - 6:00 PM
Closing
6:00 - 6:30 PM
Networking
EMCEE
Time
Topic
Speaker
9:00 - 9:10 AM
Befriending your inner child
Shilpa Manari
9:10 - 10:00 AM
Equitable outcomes - Technological advancement in the field of mental health
Ashwini HJ
10:00 - 10:30 AM
Activity - Reimagining the world
Anshul Jhambani
10:30 - 11:20 AM
Sexuality and mental health - does our
relationship with sexuality affect our mental
wellbeing?
Dr Sangeeta Saksena
11:20 - 12:00 PM
Film screening
12:00 - 12:50 PM
Sexuality and Mental Health - Dealing with
sexual trauma
Neha Bhat
12:50 - 1:30 PM
Lunch
1:30 - 2:20 PM
Modern Psychology - Virtual mental health
care delivery - resistance and advancements
Smriti Joshi
2:20 - 2:30 PM
Pause
2:40 - 3:30 PM
The bouquet of modalities - Animal assisted
therapy
Minal Kavishwar
3:30 - 4:30 PM
Authentic Living's Journey
Shilpa Manari
4:30 - 5:00 PM
Conscious engagement
Nayana Kulkarni
5:00 - 5:50 PM
The bouquet of modalities - Meta movement
Meher Malik
5:50 - 6:20 PM
Closing Keynote Address
Asha P Pillai
6:20 - 6:30 PM
Summit Closing
Shilpa Manari
Note: This agenda is tentative - some minor change may occur.
Contact Us
If you're looking to do more than just attend the summit, here are some other ways you can get involved
I don't know anyone else coming. Should I still attend the retreat?
Most of the participants who attend our retreats come alone. Doing so provides them with the opportunity to meet new people and only be responsible for their own healing while attending the retreat. However, you can encourage your friends to sign up for this beautiful journey with you.
What is the cancellation policy?
Cancellation, refund and transfer of places are not possible. We understand that unexpected events do occur. However, our cancellation policy is designed to mitigate damages and costs incurred in order to maintain the retreat experience and affordability for other retreat guests. Unfortunately, we will not be able to make exceptions for any reason, including weather, injury/illness, or personal emergencies. We will be unable to process refunds or credits for failure to attend or failure to complete the retreat or for arriving late or leaving early.
What does the retreat package include?
The package includes stay, meals, the cost of immersive sessions and one spa experience. Laundry services are available, but not covered in the package.
What does the package not include?
The package does not include your travel expenses (such as airfare and commute) to the retreat venue. Any personal accommodation-related expenses before and after the check-in and check-out date are excluded.
How many meals are included?
The package includes 3 meals (breakfast, lunch and dinner) and high tea. All meals will be vegetarian. Any additional food orders would be charged separately at the venue.
What is the arrangement for accommodation?
The accommodation is on double occupancy basis. We believe a shared space with help you in your journey of discovering yourself and others at the retreat.
Which are the nearest airports? What are the travel options from the airport to the Venue?
Kozhikode and Kannur are the nearest airports. Transportation service from Kozhikode airport & Kannur airport (to and fro): sedan @ Rs.3000 + tax per cab & Rs.4000 + tax by Innova per trip from Calicut Airport Kannur Airport: Rs.4500 + tax by sedan & Rs.5500 + tax by innova per trip. We can provide you with contact suggestions for cab agencies if needed.
Is it okay to drink/smoke during the Retreat?
Alcohol will not be available to buy at the venue. During the Retreat sessions, we would like to see you awake and sober. Please ensure that you are not under the influence of alcohol during the sessions. Since the property is surrounded by nature, it is suggested to follow the property rules regarding smoking, i.e. specifically in the smoking zone, if any.
What should I pack for the retreat?
Since it is an immersive experience of feminine energy, we suggest comfortable clothing. We have an evening gathering to honour the beauty and love, so pack something that makes you feel beautiful. We may have some sessions in open spaces, so carry a yoga or meditation mat/cushion if you need them. February may be slightly cold in the mornings and evenings, and so we suggest carrying warm clothing to keep you comfortable during the sessions.
For booking related or any further queries:
Please reach out to our coordinator Nayana Kulkarni on WhatsApp (+9197414 56142) or via email at nayana@authenticliving.in. You may also browse through or website for more information.